Customer Engagement platform for Councils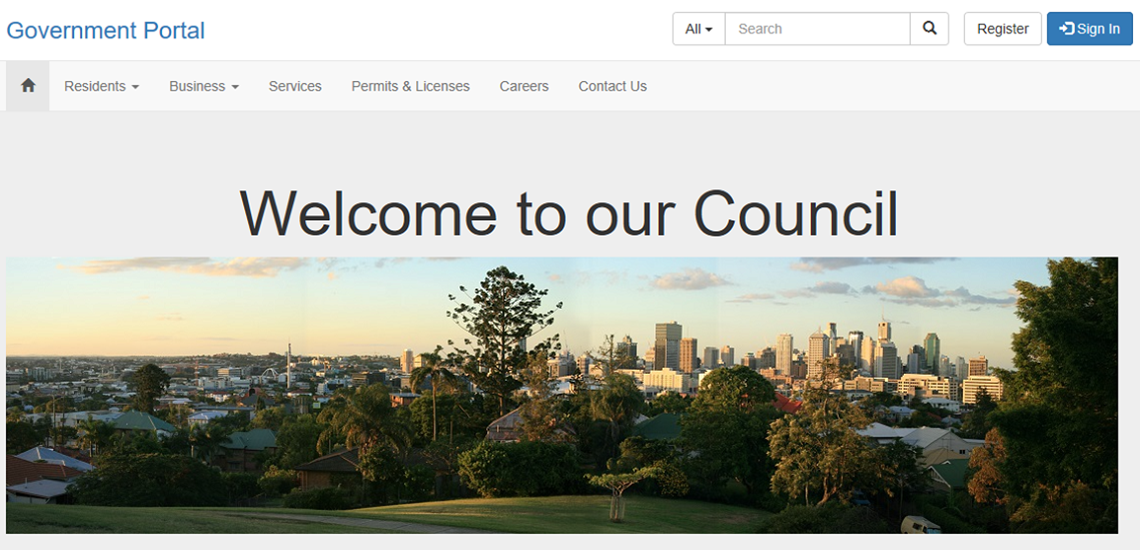 A scalable solution designed using Microsoft Dynamics 365 for Councils. Access to services via the web and request forms designed for any device with Geo location and auto population of forms for authenticated web users. Here is a sample of the digital platform.
The site highlights the following features:
Customer self-service registration.
Access to service requests and permits e.g graffiti and waste collection.
Static and dynamic pages for customer segments.
Web forms for services requests and permits.
Social pane for blogs and twitter feeds.
Geo map integration with display of services on a map
User authentication managed in Dynamics 365
Responsive design CMS that can be branded to specific requirements.
The solution empowers Councils to move from a customer service model, where customers have to navigate an organisation structure to access products and services to a customer centric model providing councils with a single view of a customer.
Enabling customers to engage with the Council using a digital platform and a choice.
Please click here Council Portal to view a sample. Feel free to register and use the portal. The site currently displays demo data only.
CONTACT US
Level 3, 454 Collins St
Melbourne VIC 3000
T. 03 8679 4128
F. 03 8319 5044