Murray PHN Customer Story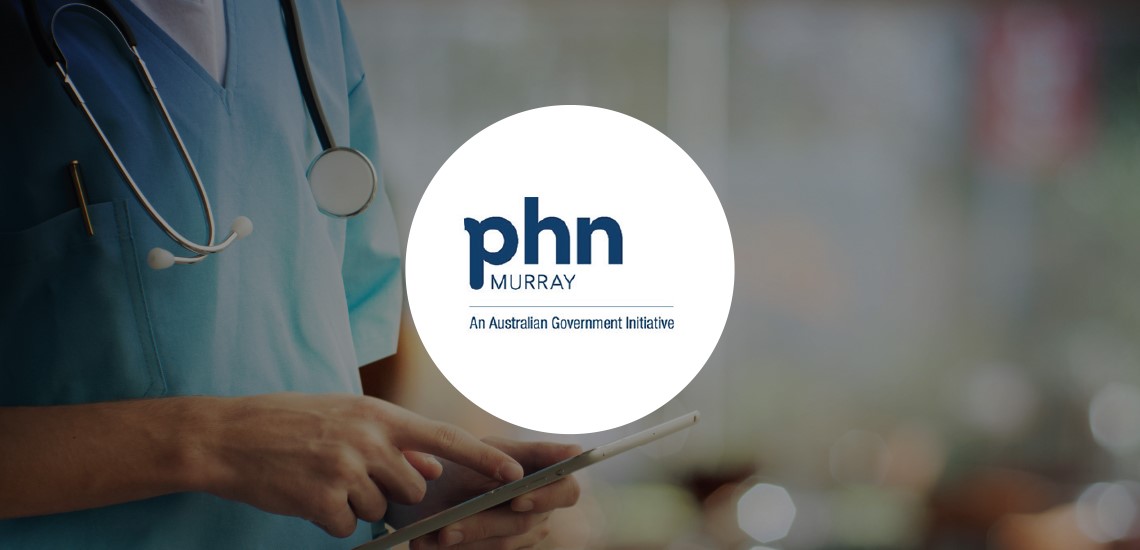 Murray PHN (Primary Health Network) commenced on 1 July 2015 as a part of the national network of 31 PHNs across Australia, which replaced the Medicare Local program. Murray PHN works closely with the health system to identify areas to improve, either through the better coordination and support of health services or by commissioning new services to address needs. The catchment of Murray PHN is significant in both size and diversity. Spanning northern Victoria, and including Albury, NSW, the Murray PHN covers an area of almost 100,000 square km and it will impact health services that are accessed by more than 563,000 people. Consolidating a large number of small and medium providers, primary health covers general practice, but also pharmacy, allied health and other community health services like alcohol and drug counselling, and aged care.
The Challenge
Two months and ten days. This is how long Bruce Baehnisch and his team at Loddon Mallee Murray Medicare Local had between the moment they realised they were successful in winning the tender for the Murray PHN (a Primary Health Network) in Victoria, to when the organisation needed to be fully operational.
From a technology standpoint, it became instantly clear that Murray PHN could never extend its wide area network under the current infrastructure. In order to integrate the various offices, a move to cloud technology was necessary to handle this sort of scale.
Bruce explains, "We had a traditional, on premise architecture at Medicare Local, so once it was announced that we would be the PHN and we grasped the size of it, we knew that in order to integrate the various offices, a move to cloud technology was necessary to handle this sort of scale."
Our Solution
It was decided that the challenges faced by Murray PHN could be achieved by implementing Microsoft cloud services. The solution included implementation of Office 365, Microsoft CRM Online, Windows Intune and hosted environment on Azure for Dynamics NAV and Active Directory. The key features of the solution included:
Secure and reliable infrastructure hosted on Azure
Standard operating system across all computers with end-point protection
Single sign-on to Office 365 and Azure hosted applications.
Access to office applications across all devices including tablets and phones
Microsoft CRM Online for stakeholder and event management
SharePoint Online for document collaboration including intranet and board portal
Skype for Business for communications
The Result
The implementation of the above solutions resulted in a range of benefits for Murray PHN:
Single source of truth across all sites (5 Medicare locals)
Work collaboratively to improve health initiatives
Streamline communication with internal and external stakeholders
"Our workforce is regional and mobile, but as long as our staff have access to the internet, communication is seamless. To date, Office 365 has been a terrific experience, and our people appreciate the flexibility that they have in being able to work at home. It's the same functionality and the same way of working in the office and on the road, whereas with legacy systems, it was different wherever you found yourself."
Bruce Baehnisch: Executive Director of Corporate Services