Does Australia need two care sectors?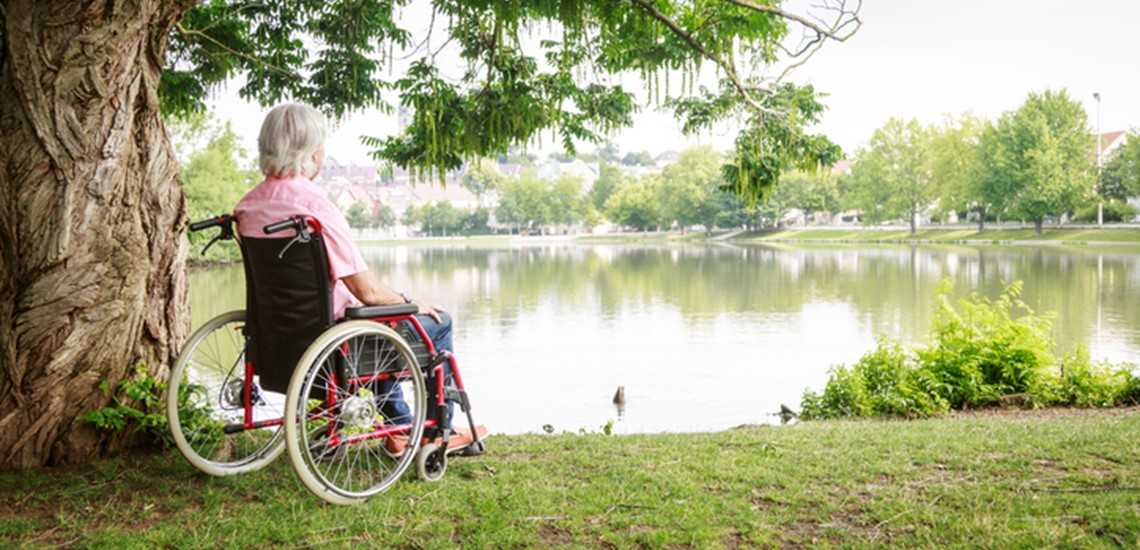 Does Australia need a Disability sector and an Aged Care sector? Would care and service recipients be better served by one Support sector?
Whether this man requires his wheelchair due to genetic disorder, injury, mental health, disease or ageing, he and fellow recipients of services in both sectors have the same needs: they need assistance to do things they are unable to do for themselves. Is it reasonable for care and service recipients to be funded at different levels simply because they have been labeled as 'Aged' rather than 'Disabled'? Does it make sense for tax payers to fund two different government bureaucracies with essentially the same purpose?
On many levels a single Support Sector makes perfect sense. There are already examples of Disability and Aged Care service providers leading the way in this approach to service design and delivery. They have recognised the business efficiencies and benefits to care recipients that a merger of services can bring and acted on it. These include St. Laurence and Karingal and Villa Maria and Catholic Homes. CRM Partners has recognised that this is the way of the future and offers a CRM solution that combines content and functionality for both sectors. As is often the case, the sectors are leading the way with care and service innovation and the government should be taking notice.
At a government level, Aged Care is managed by the Health Department and Disability by Social Services. Does it make sense that if you suffer a stroke in old age and you need assistance with personal care you are pigeon holed to the health system, but if your stroke is the result of trauma, you 'belong to' Social Services?
Australia has 2 industries, 2 legislative acts with separate associated government departments and bureaucracy, 2 different certificate level training courses, 2 different funding models, 2 different standards and compliance structures and processes, and so it goes on.
One thing is very clear; something has to change. Neither the Aged Care or Disability sectors can continue to meet the mandated standards of care, the expectations of the consumer or the Australian society, nor maintain financial sustainability without change. But will we ever see a government willing and brave enough to rationalise the bureaucracy and complexity that exists in both sectors and redirect the cost savings to providing direct care and services? I'm not optimistic.
CONTACT US
Level 3, 454 Collins St
Melbourne VIC 3000
T. 03 8679 4128
F. 03 8319 5044